Quick Strawberry Kombucha Sangria Cocktail Recipe
Mad Magic Kombucha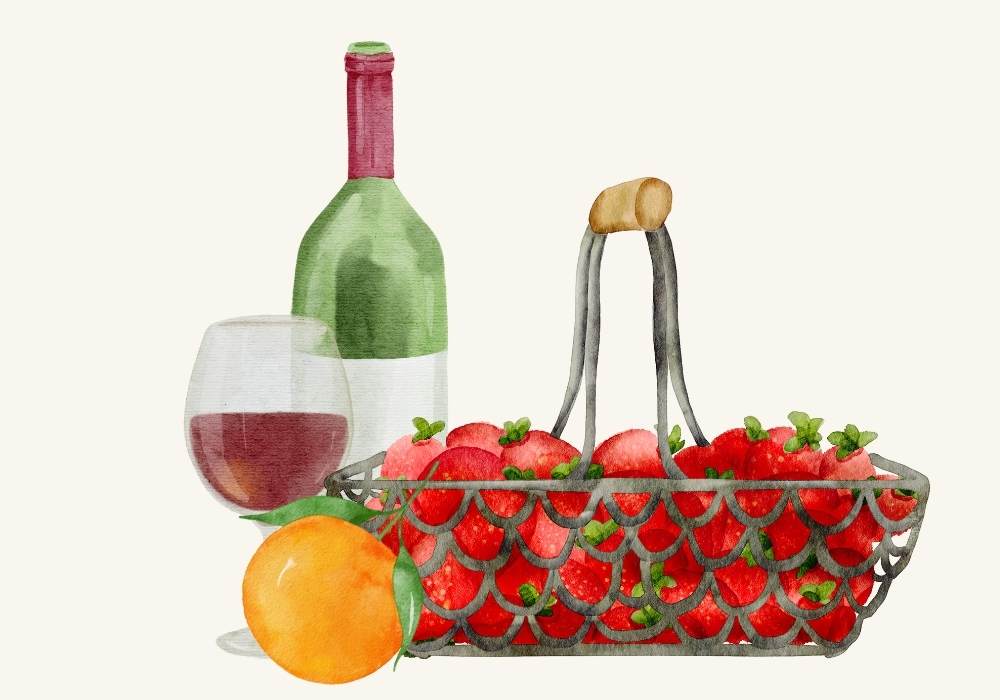 The 4P Foods team wants to help you turn in season produce handpicked by farmers in Virginia, Maryland, Washington, D.C., the Eastern Seaboard, and Mid-Atlantic into delicious, homemade meals. Romaine calm; we have flavorful dishes to add to your weekly menu and seasonal ingredients to add to your 4P grocery delivery tote.
This berry bubbly sangria cocktail is the perfect refreshing drink for your spring gatherings and summer barbeques. Whether you make this as a cocktail or replace the wine with grape juice for a mocktail version, Strawberry Kombucha Sangria will be the life of the party. Quick and simple: it only takes seven ingredients and ten minutes from muddle to pour.
With organic orange slices and locally-grown strawberries, this drink is bursting with delicious fruit freshness. Our Quick Strawberry Kombucha Sangria Cocktail recipe serves about five people. You can make this in a punch bowl or a pitcher, but you will need a muddler or another kitchen tool to smash the oranges against the bottom of the punch bowl or pitcher.
Here is how to make this recipe with purpose-fueled food that's better for the prosperity of our planet and people.
---
Directions
Add the diced strawberries and the unpeeled orange slices to a large punch bowl or pitcher. Muddle them with a muddler for about a minute. If you don't have a muddler, not to worry! Get creative with a substitute kitchen tool to smash the orange slices against the bottom of the punch bowl or pitcher, like a fork.
Add in the orange juice and Mad Magic Strawberry Kombucha and muddle everything again to combine for about 30 seconds.
Why use kombucha? This flavor enhances the strawberry vibe while adding powerful probiotics to your Spring happy hour, party, or Summer barbeque. We added 1/4 cup in this recipe but you can add up to 1/2 cup for more flavor!
Add your chilled bottle of dry red wine and stir to incorporate. Choose a dry red wine for this recipe. Mix all ingredients together and chill until ready to enjoy.
Serve in a cup with ice and fruit garnish.
Tips for adjusting the flavor to taste:
Add more Strawberry Kombucha, strawberries, orange, orange juice to achieve the balance of fruit and sweet.
For sweet sangria, add 1-2 tablespoons of maple syrup for sweeter sangria.
Recipe courtesy of Mad Magic Kombucha.
---