Strawberry Sherry Cobbler Cocktail
Red Root & Co.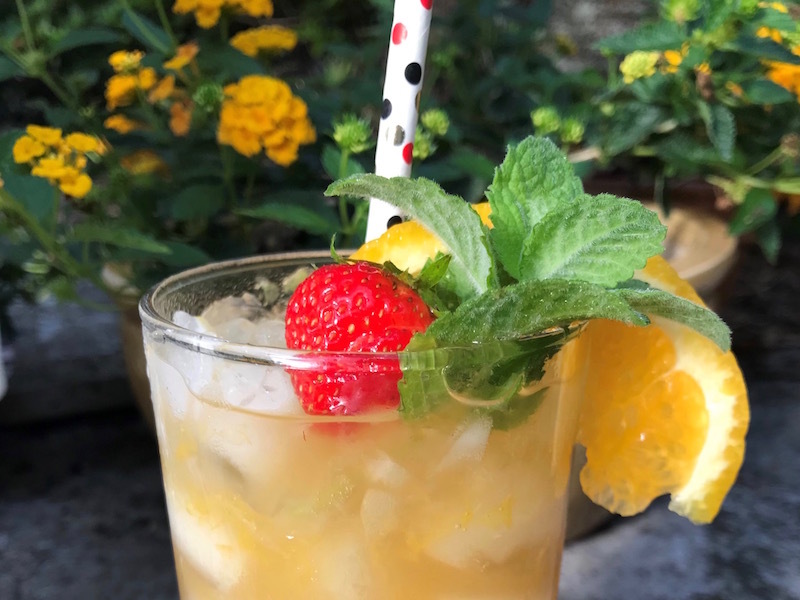 Shrubs for Summer! Shrubs are drinking vinegars that have been around for centuries. Before refrigeration was commonplace, the vinegar in Shrubs would preserve fruits and herbs, extending the seasons to enjoy these fresh plants. As refrigeration became more commonplace in homes, the need for vinegar drink preservation decreased and these older world cookery traditions fell to the wayside. Beverages that were sweeter, contained fresh juices and were pasteurized supplanted these age-old drinks, but vinegar and our attraction to it's mouth-puckering sourness is locked in our taste buds and cultural heritage. With a brief absence from mainstream food and beverage, our bodies missed these tart concoctions. To no surprise, Shrubs and other vinegar infusions have been recalled from the past into kitchens and restaurants, enjoyed in the present and continue to grow as household recipes for the future. ⁠
---
Directions
1. Add the lemon, orange, RR&Co Strawberry Rose Geranium Shrub and sweetener to a cocktail shaker and muddle well. Add the sherry, fill with ice, and shake. Finely strain into a narrow tumbler over crushed ice. Top up with additional crushed ice, if needed and garnish. Cheers!
*if you prefer a slightly sweeter beverage
---