Sunchoke Hash, Sausage, Farm Egg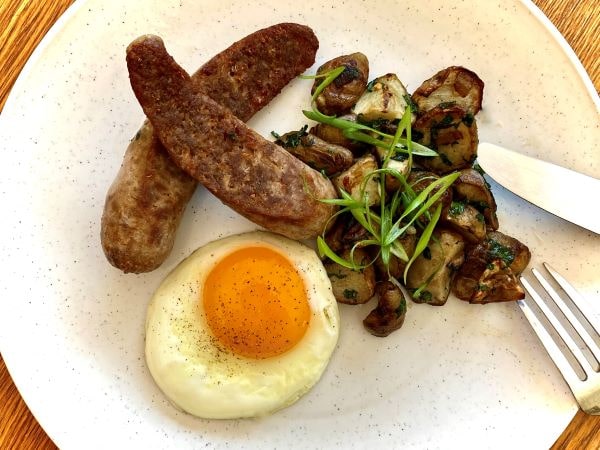 ---
Ingredients
Sunchoke Hash
1 lb. sunchokes (Jerusalem artichokes) 1/2 tsp thyme leaves
2 -3 tbsp. Extra Virgin Olive Oil
pinch red chili flakes
1/2 onion, small dice
1 tbsp. chopped parsley 1 lb. sausage — four links farm fresh eggs
---
Directions
Sunchokes: Wash and chop sunchokes into 1/2" chunks. Toss in olive oil with thyme; season with salt, pepper and chili flakes; roast in 425 ̊F oven until tender, about 20 mins.; reserve.
Sausage: Grill or pan roast sausages until cooked through, 160°F.
Hash: Sauté onion in olive oil; when tender add sunchokes. Season to taste with salt and pepper; add parsley to finish.
Egg: We like a sunny egg, but any style will do!
Makes 2-4 servings
---