Tallawah Farms
Princess Anne, MD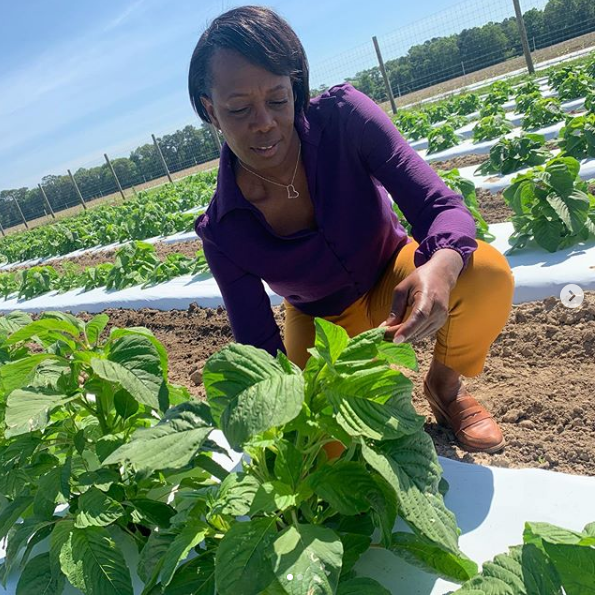 Tallawah is a family-operated farm that specializes in locally grown ethnic/specialty crops, providing migrants with freshly grown produce that they could only get from home. The farm is located on 1 1/2-acre property in the beautiful Eastern Shore of Maryland.
The name "Tallawah" (t-ALLAH-wah) is derived from Jamaica. It is a term used to classify someone or something as strong, fearless, and not to be underestimated. This name perfectly describes the spirit, strength and pride that is carried out at Tallawah Farms. They are small but never to be underestimated. On its small acreage, Tallawah produces over 800 pounds of callaloo, 600 pounds of Scotch bonnet peppers, 500 pounds of habanero weekly, and a whole lot more.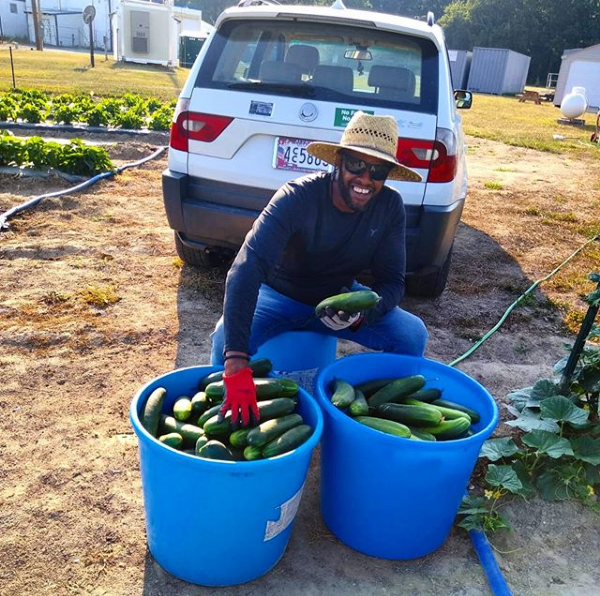 Today, they also grow callaloo, African garden egg, Jamaican sorrel, Jamaican pumpkin, bell peppers, cucumbers, and okra in addition to collard greens and kale sustainably. Our belief is that anything used in excess can be detrimental, therefore, they take pride in soil building to maintain soil health: "healthy soils, healthy crops."
Tallawah was started by Nadine Burton and is now a family operation. From an early age, Nadine has been tilling the ground. It all started back in Jamaica when she would accompany her grandfather to the farm. Her grandfather would occasionally give her a few of the seeds that he was planting. She would plant them, but her plants would never look as healthy as her grandfather's, and this puzzled her. How fascinating! From seeds to tiny plants, then to food? Intriguing!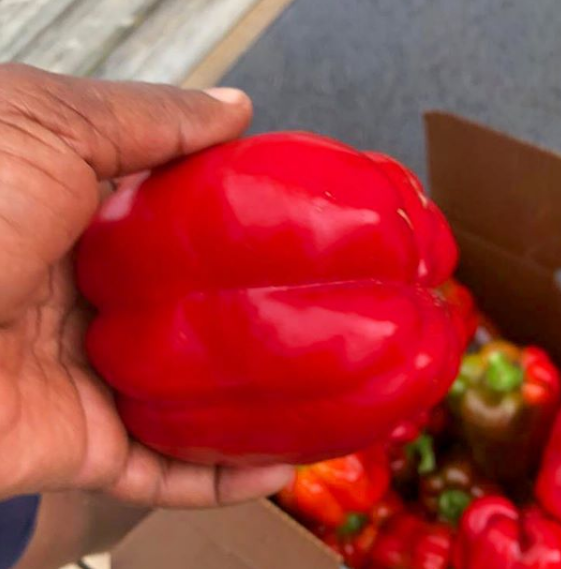 Curious Nadine set out to understand the science of growing of crops. She went to some of the best institutions where she obtained an associate degree in general agriculture, a teaching diploma in agricultural science, a Bachelor of Technology in agricultural production, Master of Science, and a Ph.D. in food science majoring in plant and soil with a concentration in ethnic crop production.
As a student and a farmer, Nadine mastered the skills in growing ethnic crops, and incorporating all of the faculties earned her the ethnic crop specialist title. She now educates farmers on ethnic/specialty crop production. Now, having an example to support your teaching is a very important tool and that is what Tallawah exemplifies. Tallawah serves as a pilot farm leading the way in growing locally ethnic/specialty produce to satisfy increasing demand.
To date, they are best known for our callaloo and okra, which are popular with 4P Foods.
Text and photos courtesy of Tallawah Farms.