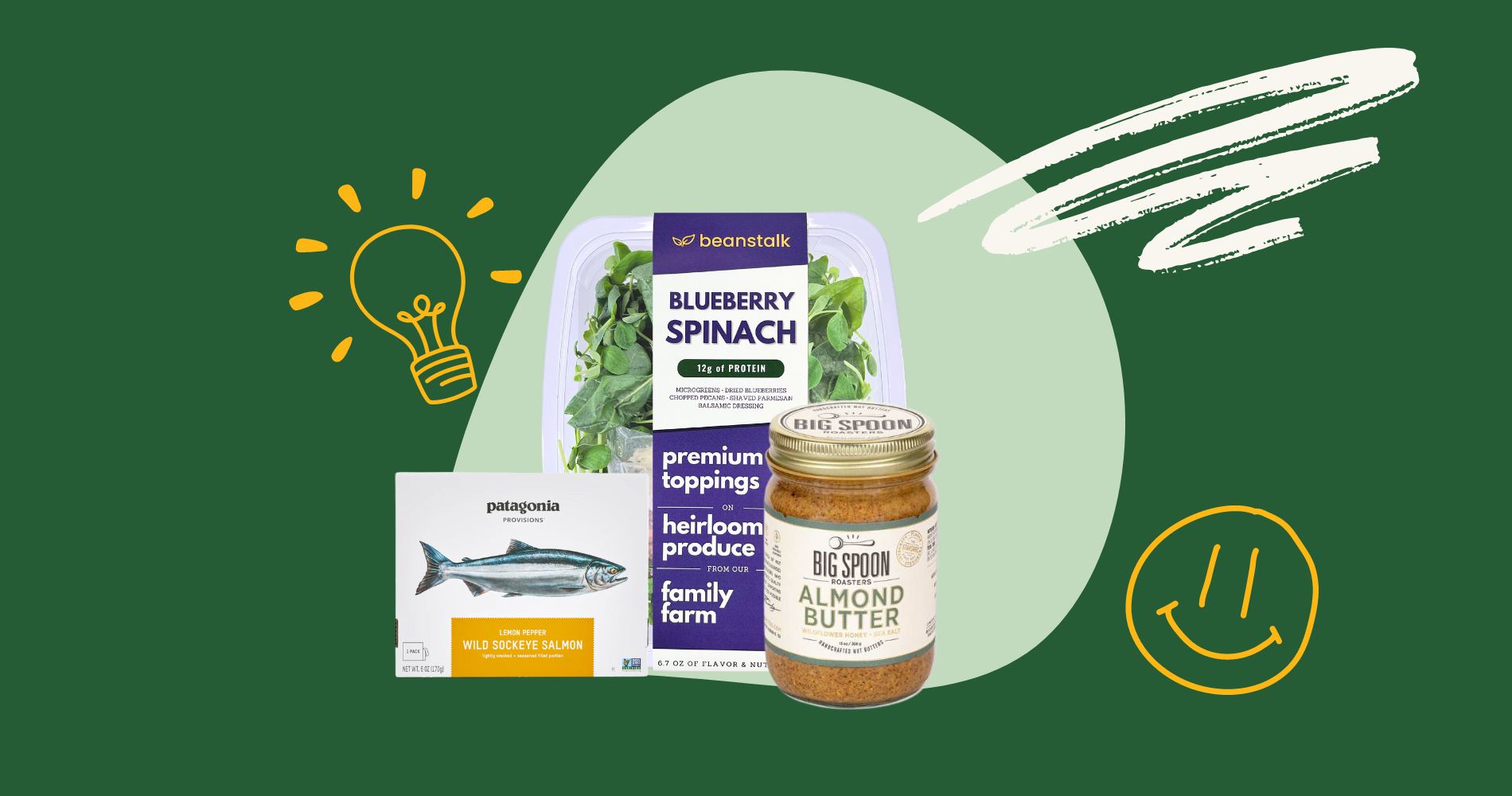 5 Easy Weeknight Dinners To Try This Fall
September 04, 2023 by 4P Foods
Eating responsibly-sourced food from local and regional farmers sometimes means meals take longer to prepare. On a food system conscious diet, you're chopping more vegetables and not just putting a pre-packaged meal into the oven to heat up.
With school back in session and vacations winding down, it can feel like things are getting too busy to peel and chop a whole butternut squash. Don't worry, we've got you covered! With our collection of responsibly-sourced easy weeknight meals, you can eat meals that take less time to prepare and still know the source of your food.
Here are five easy weeknight dinners to try this fall made using local and regional ingredients.
Salmon Salad (with Patagonia Provisions salmon)
Sustainable salmon makes a reel good meal! This easy-to-make salmon salad is good on crackers, bread, or a bed of lettuce. This recipe is quick and would make a good meal prep recipe. It can be kept in a sealed container in the refrigerator for up to three days.
You can make this using Patagonia Provisions cooked canned salmon or you can cook a salmon filet yourself. For the quickest prep time, Patagonia Provisions cooked canned salmon is a fantastic option. You can literally throw this together and not even have to turn on a kitchen appliance.
Blueberry Spinach Salad with Salmon
This recipe combines two responsibly-sourced pre-made meals to create a filling dinner. It is *chef's kiss*. Beanstalk Farm salads combine freshly harvested greens with delicious toppings and Beanstalk dressings. In this recipe, we are suggesting that you top this salad with salmon. You can cook the salmon yourself, but if you don't have time Patagonia Provisions lemon pepper salmon or the smoked salmon we have available would go great with the dried blueberries and vinaigrette dressing.
Chili Con Carne in a Roasted Squash Bowl
Kinloch Farm's chili con carne is made from Kinloch Farm's own certified grass fed ground beef. This chili con carne is delivered frozen, so you can thaw it out in the refrigerator or heat it up in a pot straight from its frozen state.
Level up the chili con carne by putting it in a roasted squash bowl. A kabocha squash or an acorn squash works perfectly for a roasted squash bowl. This will make your meal more nutritious and make it look a little fancy. Amplify the sweetness of the squash and add depths of flavor to your meal by adding a little maple syrup and cinnamon to the squash when you roast it.
Caesar Salad with Chicken
Creamy caesar salad with delicious organic chicken on top makes a fast and filling weeknight dinner. With a base of baby romaine, the farmhouse salad is topped with roasted pumpkin seeds, seasoned croutons and shaved parmesan. You can add grilled or baked chicken on top of the salad and have a full meal in about 25 minutes.
Almond Butter and Jam Pita
Everything about this recipe screams nostalgia! And it only takes 5 minutes to put together with three ingredients. A PB&J, but leveled up with locally roasted almond butter, local concord grape jam, and delicious greek style pita. This can make a quick dinner, lunch, or snack depending on your preferences. You can also try other nut butters from Big Spoon Roasters. Get creative with this recipe and put your own twist on it.