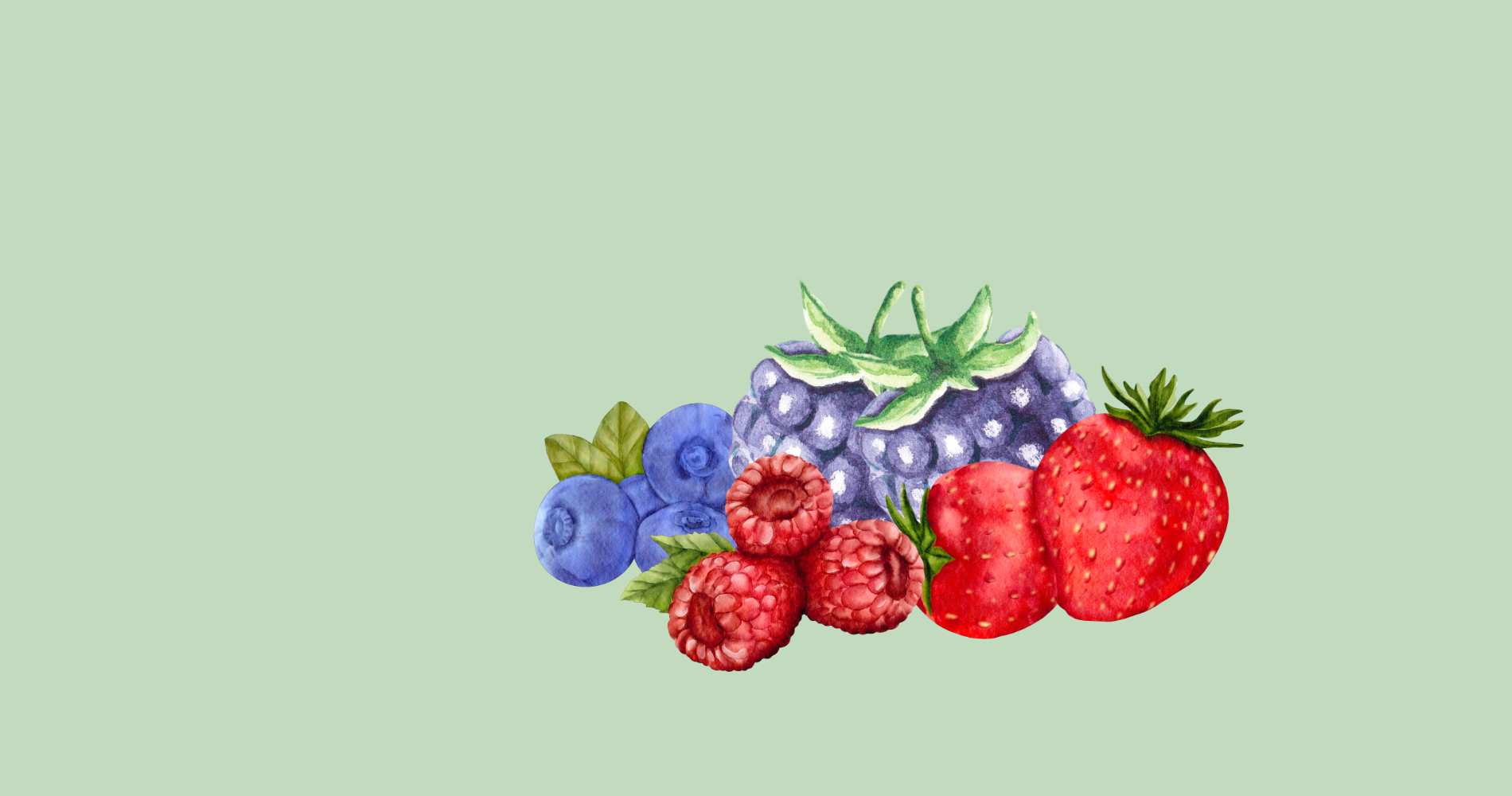 A Berry Exciting Season: All About Berries in the Mid-Atlantic
May 12, 2023 by 4P Foods
We're so berry excited about our delicious regionally-grown berries, freshly harvested in early spring and available until autumn.
How To Wash Berries
Our Member Experience Wizard Bonnie has some tips for cleaning berries, so they last longer. First, make sure to wash them the right way. All you need for this is water and white vinegar-yes, white vinegar! It will help keep your berries fresher for longer by killing any spores on them. You can't see the spores, but they're there. The spores are what causes mold to grow.
PRO TIP: Organic and low-spray berries are especially susceptible to mold, so be sure to wash them right when you get them out of your 4P Foods grocery delivery.
To wash berries, simply prepare a bath of 1 cup white vinegar to 3 cups of water in a large bowl. Gently swish them around to remove dirt, spores, and bacteria. Then, rinse the berries with fresh water in a colander to wash off the vinegar.
How To Store Berries
Berries are a delicate fruit. Storing them with excess moisture, packed too tightly, or in the wrong container can cause them to not last as long in the refrigerator. Be sure to dry the berries well after washing them and remove any berries that are bruised or damaged. Store the berries in a sealed glass container large enough to have the berries loosely packed and not stacked on top of each other. Keep the sealed glass container in the refrigerator.
Berry Important Facts
Strawberries
The most consumed berry in North America is the strawberry. We have a lot of recipes that let strawberries shine. For a savory dish, try our Arugula and Berry Salad. If berries for breakfast sounds good, try our green smoothie recipe or our simple strawberry smoothie. If dessert is more your thing, try our strawberry cornmeal cake recipe. Strawberries are abundant in the Mid-Atlantic from late April to June.
FUN FACT: Strawberries are the only fruit with their seeds stored on the outside.
Strawberries are great sources of dietary fiber, folate, and vitamin C. All of these things make strawberries good for your gut health, cell function, and immune system.
Blueberries
High in antioxidants and packed with nutrients, blueberries are a delicious addition to any meal. Try our Blueberry Parfait recipe to get the day started off right or try blueberries in our Arugula and Berry Salad. Blueberries reach their peak season in the Mid-Atlantic during May and last through July.
FUN FACT: 90% of blueberries are grown right here in the USA!
Blueberries are indigenous to North America and have a deep connection to American history. Historians say that Native Americans used blueberries throughout the entire year. They were dried in the sun and added into soups and even used as a meat preservative.
Blueberries grew wild in North America, and it wasn't until the early 1900's that humans were able to domesticate them for agriculture. Elizabeth White was the first to find a way to cultivate them by crossbreeding blueberry varieties with desired traits. Since cultivation, botanists have found ways to vastly improve the size, color, taste, and yields. Blueberries are now the second most consumed berry in North America, only second to strawberries.
Raspberries
Compared to the other berries we're discussing, raspberries have a softer texture and a sweet, slightly tart taste. Raspberries are a common pastry filling and are very delicious as a topping to oatmeal or yogurt. If you're curious about baking with raspberries, you should try I Heart Veggies' Vegan Raspberry Muffins.
Raspberries are a good source of a flavonoid called anthocyanins which are thought to reduce inflammation that leads to cardiovascular disease. The fiber in raspberries is also helpful in preventing high blood pressure and managing cholesterol levels. Get these flavorful and nutritious berries from July until September.
Blackberries
Peak season for blackberries in the Mid-Atlantic is late June to August. Blackberries are a good source of vitamin C and iron. Scientists have discovered that blackberries have one of the highest antioxidant contents per serving of any food tested.
Blackberries range in flavor from tart to sweet. They are delicious in pies and other desserts, but are also great for savory applications including pairing with cheeses. Try I Heart Veggies'
Blackberry Ricotta Toast recipe
.