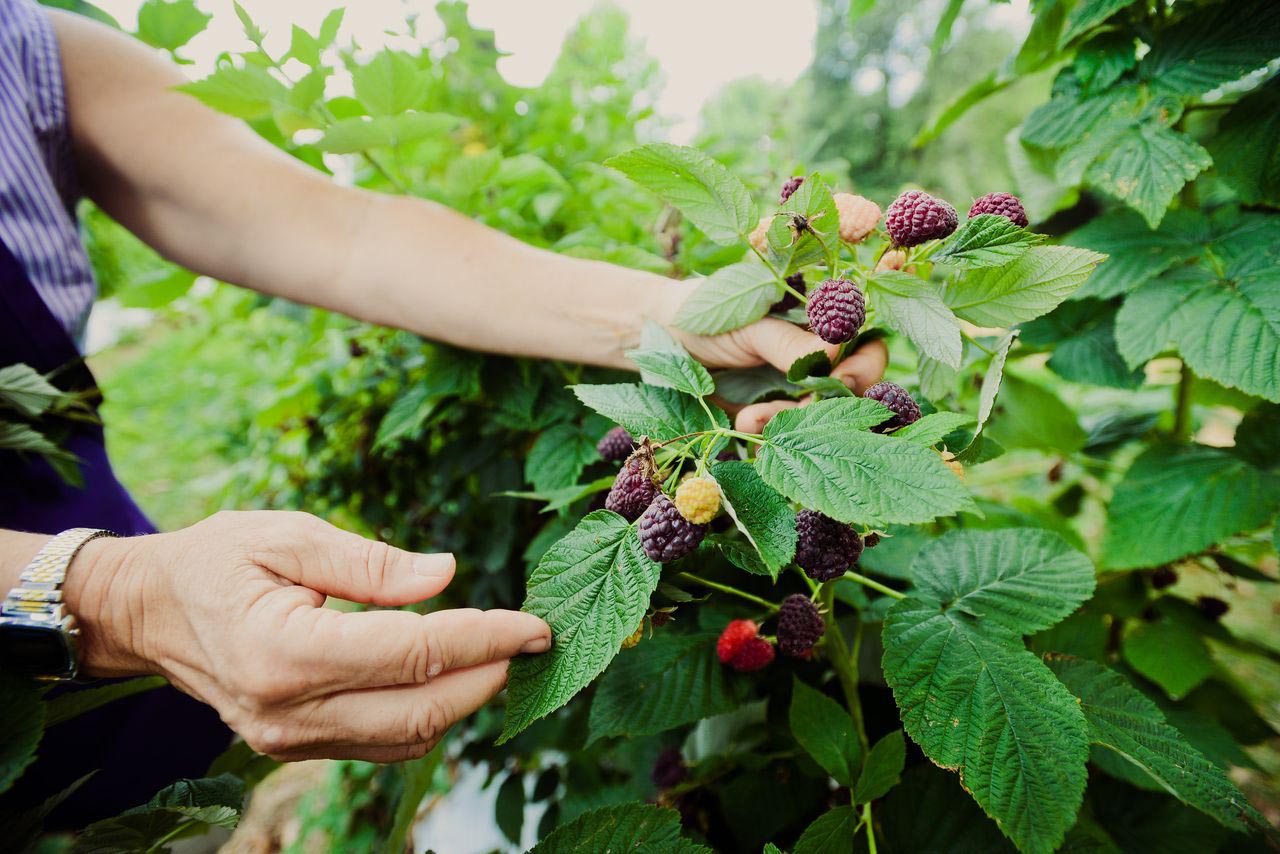 How Seasonal Eating Benefits Farmers, Your Health, and Taste Buds!
March 18, 2021 by 4P Foods
Local food not only supports independent farmers and producers, it's the freshest bounty around, and is downright delicious. When you fill your 4P Bags with our fresh picks each week, you'll receive freshly harvested fruits and veggies that are in season from small and sustainable family farms. While many of our farmers are local to the DC/Maryland/Virginia region— especially during the peak growing season— we partner with a broader regional network to offer you the best variety while supporting small farms that provide crops we can't produce locally or products that are specialties of their region, like Charleston Gold Rice from South Carolina.
Choosing to shop local has important benefits for our local economy, local communities, and environment. With 4P, you're supporting farmers through fair prices that reflect the true cost of food. For example, in the mainstream grocery store, only 14.5¢ of every dollar goes to farmers, whereas with 4P Foods, 60¢ of every dollar you spend goes back to the farmers who produced the food. Farmers face the ever-changing realities of weather, pests, and unpredictable markets, so we adapt with them to be the best partners possible. Last year, when one farmer lost the usual market for their apples, 4P connected with a processor to turn them into applesauce, which we then packed into food assistance boxes. In 2020, we spent nearly $3M with independent farmers in Virginia alone. This spring, we're excited to deepen our relationships with partner farmers through an intensive and intentional production planning process. With your support, we are improving the vitality of agriculture and local communities through our farmer-focused and values-driven model.
Over the winter months, the variety available from DMV-area farmers dwindles to hearty greens and storage crops, so it's also the time of year when you'll see produce coming from farmers better described as "regional" than "local." We value transparency and strive to share the people, growing practices, and story behind the food—so whether you're shopping for locally grown turnips, Fair Trade bananas or Georgia Pecans, with 4P Foods you are informed to choose foods that meet your values. Whether you shop local-only or a mix of local and regional from our marketplace, you can know that you are supporting farmers, the environment, and community with every 4P delivery.
Seasonal eating benefits farmers as well as your health (and taste buds!) with the freshest, most nutrient-dense harvests Mother Nature has to offer. As a food hub, we work directly with many farmers, and we also partner with other trusted food hubs to bring the bounty from their local farm partners to your door. In turn, we'll transport our local specialty items, like Virginia apples, to other food hubs to serve to their local communities. Efficient transportation through 4P's collaborative regional sourcing model is a win for our environment, and a win for our farmers—not to mention a win for you with access to delicious and diverse fruits and veggies year-round!
As winter begins to turn into spring, we're embracing the last of the sweet, colorful winter tubers from our local farmers—turnips, carrots, beets, and more—while beginning to sprinkle in the first local spring harvests in April—asparagus, cauliflower, field grown lettuce, scallions, and more! It won't be long now until Virginia berry season kicks off and we're delivering the most delectable, juicy strawberries and ginormous tender blackberries from our friends at Agriberry Farms. Who can say what's sweeter-- spring berries or a juicy summer peach? Prime peach season spans from July to August, with our farm partners at Saunders Brother Orchard and Silver Creek & Seamans' Orchard known to pick late-peach varieties well into September. As we spring forward, we invite you on an eating adventure with our Good Food community.
With every meal you make, you have the power to transform the food system. With 4P Foods, we're delivering Good Food with a purpose. We're building a more sustainable, equitable, resilient food system, and we're so grateful to have you on board! Learn more about our mission here.