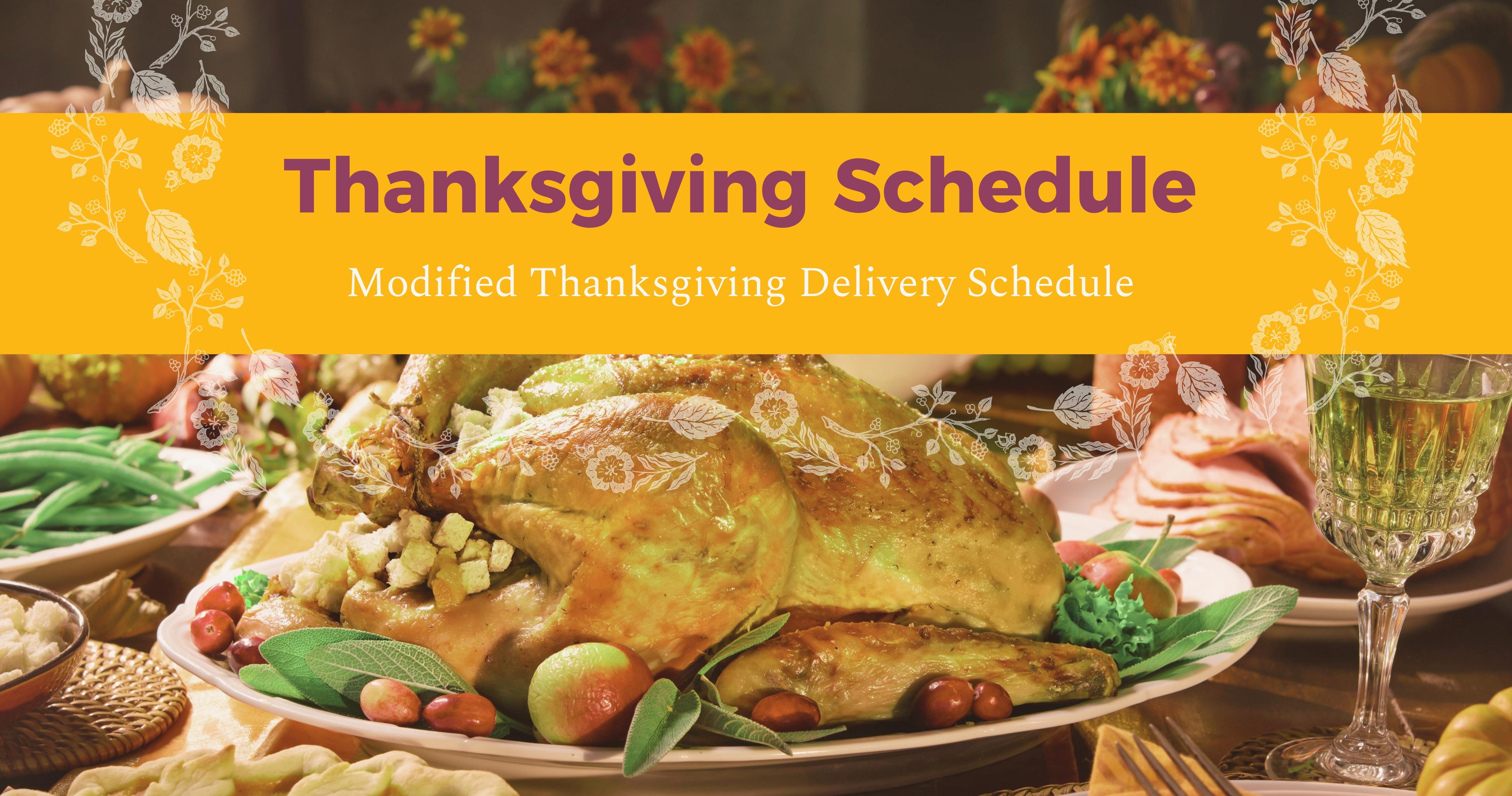 Modified Thanksgiving Delivery Schedule
November 02, 2022 by 4P Foods
4P Foods has a special delivery day for Thanksgiving turkeys and a modified schedule for the week of Thanksgiving.
---
Thanksgiving Turkey Delivery
Sunday, November 20
KellyBronze turkeys and J&L Green Farm turkeys will be delivered on Sunday, November 20. This is a special delivery day just for our special pasture-raised Thanksgiving turkeys.
---
Modified Thanksgiving Week Grocery Delivery Schedule
4P Foods will be delivering grocery totes and food orders on a modified schedule the week of Thanksgiving.
This is to make sure you get all of the delicious side dish essentials you need before the big day while giving our team time to spend with their own communities.
Wednesday Deliveries Arrive on Monday:
Newsletter arrives to your inbox on Thursday, November 17
Order cut-off is 11:59 PM on Friday, November 18
4P Foods tote to arrive on Monday, November 21
Thursday Deliveries Arrive on Tuesday:
Newsletter arrives to your inbox on Thursday, November 17
Order cut-off time is 11:59 PM on Saturday November 19
4P Foods tote to arrive on Tuesday, November 22
Friday Deliveries Arrive on Wednesday:
Newsletter arrives to your inbox on Thursday, November 17
Order cut-off time is 11:59 PM on Sunday, November 20
4P Foods tote to arrive on Wednesday, November 23