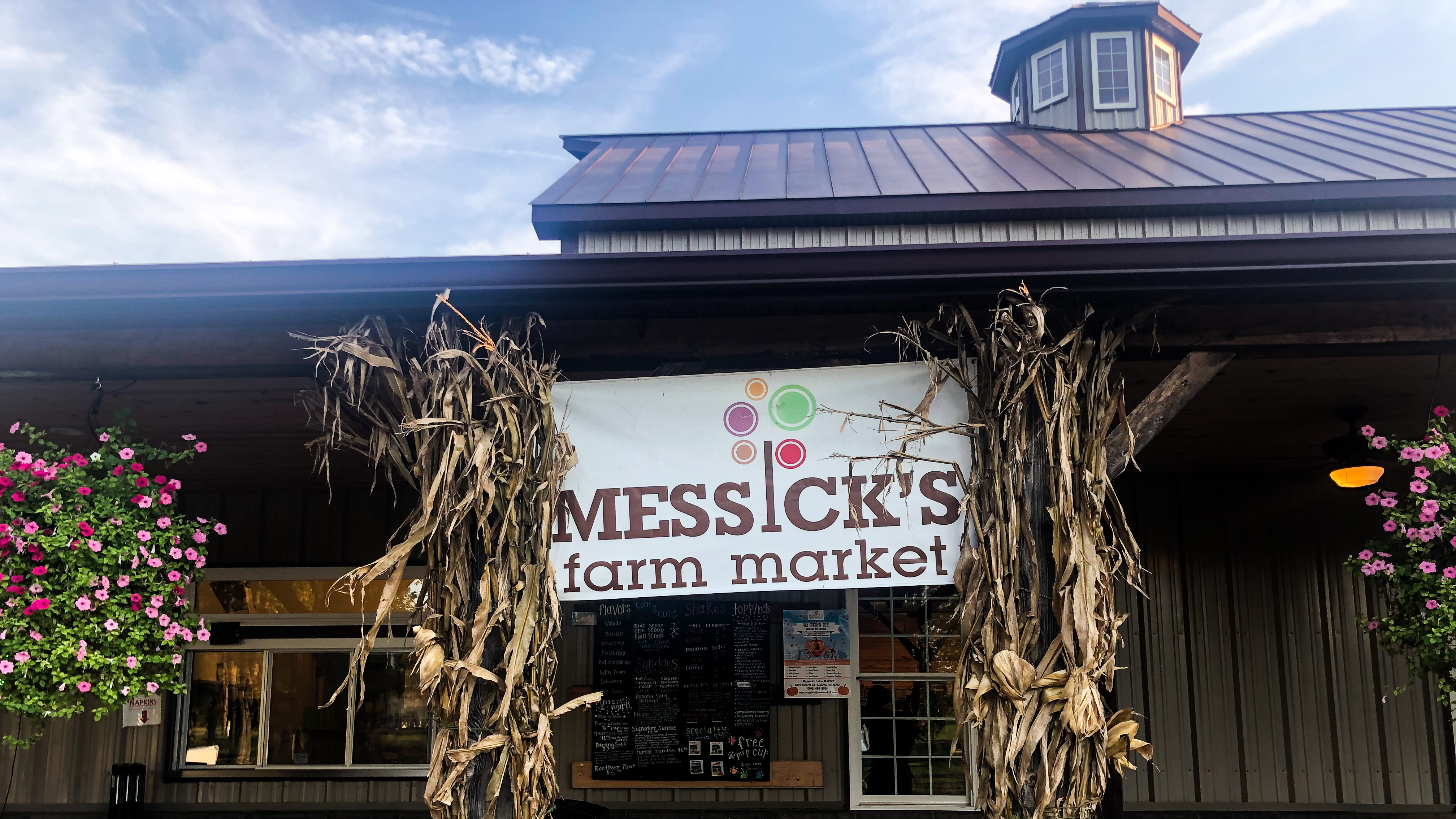 Visit a Local Farm this Spring
May 06, 2022
The weather is getting warmer, which means farms across our region are growing and producing and open for business! Some farms are regularly open for visitors or put on special seasonal events. We put together a list below. If you know of any farms missing from this list, email us and let us know! Putting on events is a labor of love for farmers, so please get out there and support them.
Caromont Farm: Spring means kidding season for Caromont Farm in Esmont, VA. Spend time with Caromont's sweet, goofy, snuggly baby goats! You can schedule a time to unwind, explore that farm, and eat some cheese. View available snuggle sessions here.
Hungry Hill Farm: The delicious wild honey that we sell in the 4P shop comes from Hungry Hill Farm in Shipman, VA. They have more than 50 years experience working with bees. Schedule a visit to learn about beekeeping and buy honey by contacting Hungry Hill Farm here.
Messicks Farm Market: On a mission to provide fresh, healthy, local foods at a fair price, Messick's Farm Market invites you and your friends into their fields to enjoy a pick-your-own experience. Their Strawberry Festival is every weekend in May. Fill your basket with strawberries, pet the goats, go on a hayride, and head over to the café to top off the day with homemade frozen custard! View the event calendar.
Saunders Brothers Orchard: Located in beautiful Nelson County, Virginia, Saunders Brothers grows quality peaches, apples, cherries, flowering shrubs, and more. Cherries are expected in June! Find these products at their retail Farm Market, located just five miles from the orchard in Piney River, VA. While you're there, try their mouth-watering peach ice cream, and visit the onsite farm antique museum. Stop by on Saturday for live music. View the event calendar.
Virginia Bison Co: Grab some friends and head to Virginia Bison Co. in Culpeper, VA to do some shopping, explore the farm, or chat with the friendly staff. The farm store is open daily and sells a full selection of bison meat and leather goods, such as bracelets and wallets.
Firefly Farms: You probably heard us mention Firefly Farms in our Spring cheese tasting event. You can visit their two convenient locations for delicious cheese, charcuterie, specialty food, and drink items.