Pumpkin Pie Thanksgiving Dessert Recipe
4P Foods Team Member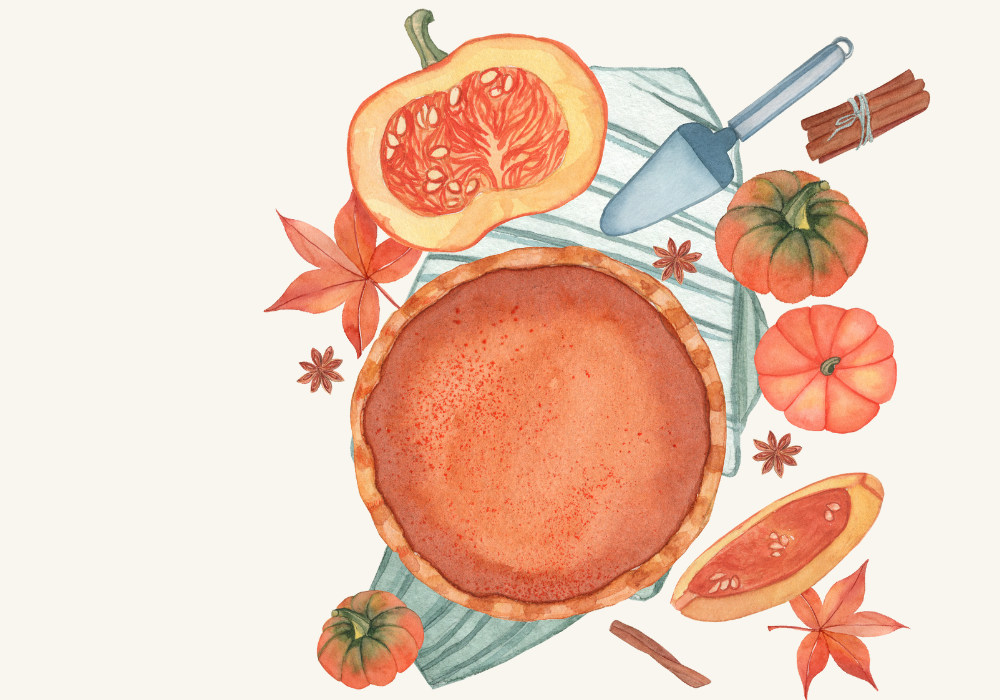 The 4P Foods team wants to help you turn in season produce handpicked by farmers in Virginia, Maryland, Washington, D.C., the Eastern Seaboard, and Mid-Atlantic into delicious, homemade meals. Romaine calm; we have flavorful dishes to add to your weekly menu and seasonal ingredients to add to your 4P grocery delivery tote.
This pumpkin pie is made using Homestead creamery eggnog and fresh pumpkin puree. It is autumn dessert pie-fection! On the 4P Foods blog, you can learn how to roast your own pie pumpkin to create the pumpkin puree for this recipe. Homemade pumpkin puree adds peak season flavor to your pumpkin pie.
For this recipe, you will need a 9 inch pie pan and an oven preheated to 350 degrees fahrenheit. Impress your Thanksgiving dinner guests with this delicious pumpkin pie dessert that serves 6-8 people. Don't forget the whipped cream topping!
Here is how to make this recipe with purpose-fueled food that's better for the prosperity of our planet and people.
---
Ingredients
15oz. pumpkin puree
1 cup eggnog
½ cup sugar
1 ¾ tsp. salt
1 tsp. cinnamon
½ tsp. ginger
½ tsp. nutmeg
½ tsp. clove
1 ¼ cup all purpose flour
½ cup unsalted butter, very cold and cut into cubes
4-8 tbsp cold water
---
Directions
Preheat your oven to 350 degrees fahrenheit.
In a food processor, combine all purpose flour, ¼ tsp. salt, and ½ cup of unsalted butter that is very cold. Once combined, move to a large mixing bowl and add in cold water one tablespoon at a time. You might not need all of the cold water listed in the ingredients. Use as much cold water as you need to make the dough pliable and easy to roll out. Roll out the dough and place it in your 9 inch pie pan. Keep the pie pan in the refrigerator until your filling is ready.
In a large mixing bowl, combine eggnog, pumpkin puree, eggs, 1 ½ tsp. salt, cinnamon, ginger, nutmeg, clove. Whisk until smooth. Remove pie crust from the refrigerator and add filling to the pie crust.
Bake your pie for 50-60 minutes. When it is completely baked, a toothpick should be inserted into the center of the pie and come out clean.
---