Pumpkin Spice Latte Breakfast Recipe
4P Foods Team Member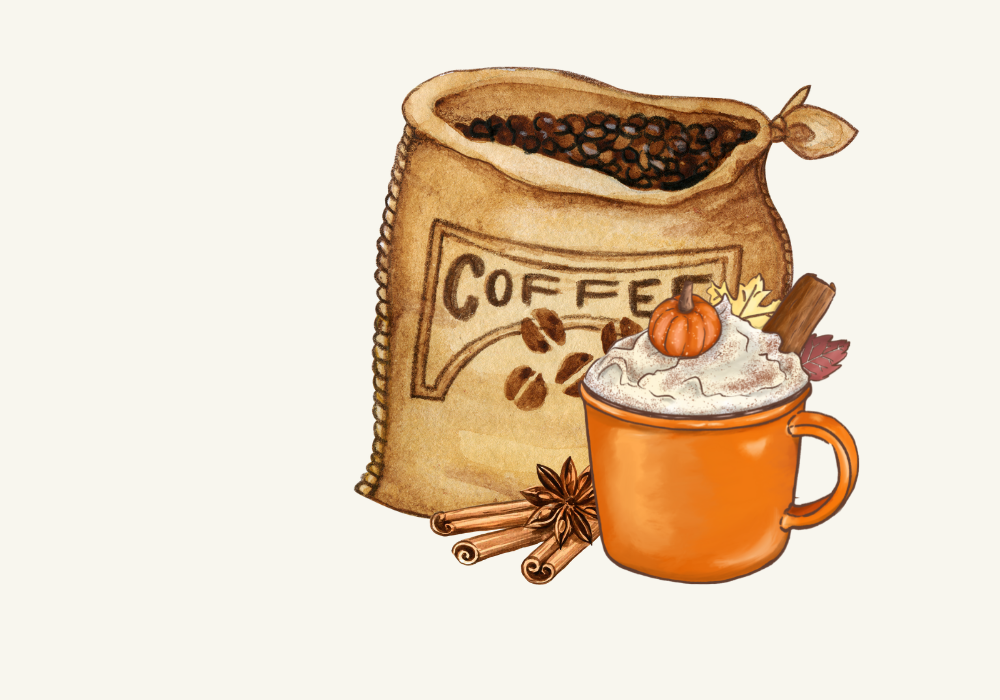 The 4P Foods team wants to help you turn in season produce handpicked by farmers in Virginia, Maryland, Washington, D.C., the Eastern Seaboard, and Mid-Atlantic into delicious, homemade meals. Romaine calm; we have flavorful dishes to add to your weekly menu and seasonal ingredients to add to your 4P grocery delivery tote.
It is pumpkin spice and everything nice season. You will fall in love with this Pumpkin Spice Latte recipe! Gather up your favorite fair-trade, locally roasted coffee and your homemade pumpkin puree to make this delicious autumn breakfast staple. The measurements here serve one or two people depending on how much coffee you drink on a chilly fall morning, and you will need a blender and coffee maker to create this Pumpkin Spice Latte. This recipe can be vegetarian or vegan depending on your milk of choice. Start your morning right with all the autumn feels, just brew it!
Here is how to make this recipe with purpose-fueled food that's better for the prosperity of our planet and people.
---
Ingredients
2 cups of brewed coffee
2 tbsp pumpkin puree
4 cashews
5 small dates or 3 big dates
1 tbsp maple syrup
1/2 tsp vanilla extract
1/8 tsp pumpkin spice blend
1/8 tsp cinnamon
Milk of choice
Stevia, sugar, or a sweetened creamer (optional)
---
Directions
Brew your locally roasted, fair-trade coffee. We suggest trying Afterglow from the 4P Foods shop!
Blend dates, pumpkin puree, cashews, maple syrup, vanilla extract, spices, and milk in a high power blender for at least 1 minute.
Add hot coffee to the high power blender. Blend on low setting for a few seconds. Another option is to whisk the blended ingredients and the coffee together in a bowl or mug.
Important note: some blenders will explode with hot liquids. Be careful and read your blender's instructions before using.
Pour into a mug and garnish with freshly ground nutmeg or cinnamon.
---